Process Online Gas Chromatograph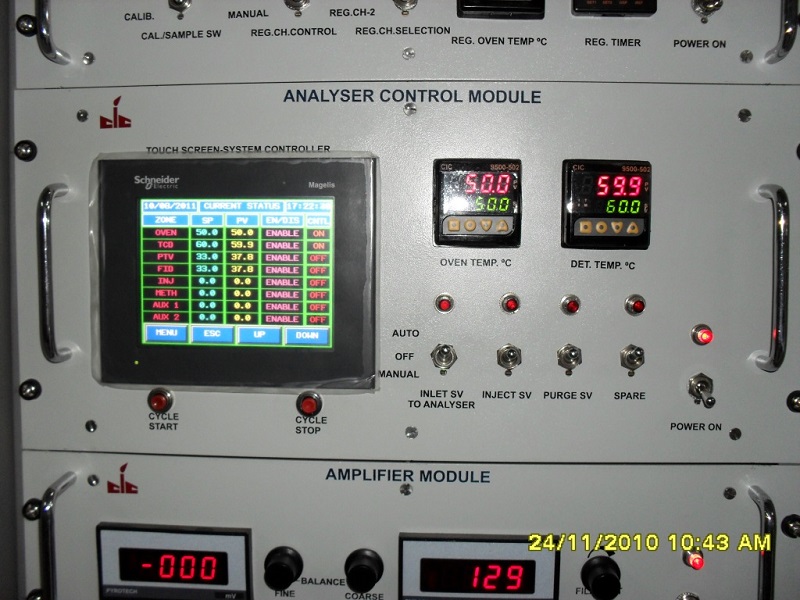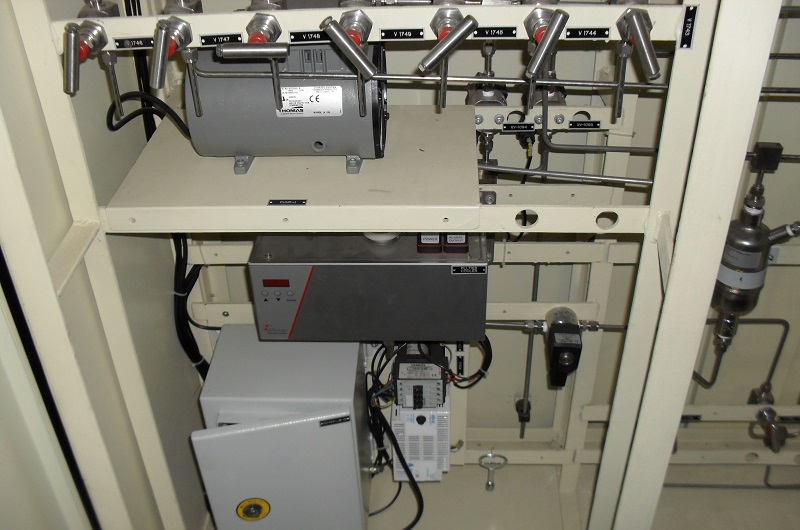 Online Gas Chromatograph suitable for Process Applications in Industries..
Rugged On-Line Gas Chromatograph systems based on TCD, PDHID and FID detectors in standard 19″ Rack enclosures.
Single Stream / Multi Stream Process On-Line Gas Chromatograph Systems.
Customized systems can be manufactured with Heart cut, Back Flush, Fore Flush, column switching etc.. Techniques for the most demanding applications.
Multi stage sample processing as per user requirement and application.
Remote indication of results on Process indicators up to 900 meters away.
Totally automatic system with manual override for all important device connected for easy trouble shooting and maintenance.
All components used are industrial grade or MIL grade from approved sources with certification from LCSO/BIS/NPCIL/ECIL/EIL/CE/UL etc.
Various approvals for EMI, RFI, Temperature, Humidity, Voltage variation, Insulation, Leakage conforming to MIL, IEC, IS and NPCIL-ECIL Standards.
Traceability records and 100% incoming QC as per PTS and QAP.
Defense Applications (Hydrocarbon Cracking, Composite Curing, Inert Gas Ceramic Welding etc).
Nuclear Power Plants (Cover Gas Analysis, Coolant Gas Analysis etc).
Industrial Applications (Gases only).